Originally appeared on CoralGablesLove.com
Last month for 60 minutes, a room full of women became hunger posing, kitten stretching, vixens. If it sounds ugly, that was our intention. As part of the new "Let's Get Ugly" campaign, Propel Electrolyte Water teamed up with the city's hottest DJs, fitness studios, & instructors to perfectly curate three days of workouts in Miami as part of this summer's Propel Co:Labs. So, what does it mean to "Get Ugly"? The term refers to the post-workout grit one feels after a particularly challenging routine. It's embodies the feeling after a workout session that was so intense you finish head-to-toe drenched in sweat, feeling the need to lie down, while at the same time adrenaline and endorphins are running through you.

#LetsGetUgly with Blogger Mei from Blame it On Mei
And when it comes to Miami's fitness community, who's got more passion and grit than former Miami Heat dancer and founder of Vixen Workout, Janet Jones? Back in 2012 Jones saw there was a void to be filled in Miami. She noticed women needed to "disconnect from their responsibilities, express their emotions, and have a sense of community" thus, a movement was born. For five years, women from all walks of life and all across the fitness spectrum have joined her "Vixen Army". This sisterhood of self-proclaimed "Rick Ross rappin' Beyoncé loving" vixens consistently show up for the intensely choreographed workouts.
But what does it feel like to actually join one of these classes for the first time after a long fitness hiatus? I took advantage of the collaboration between Propel and Vixen Workout to find out for free. I'll admit that, on first impression, walking into a room full of women dolled up, clad in wedge sneakers, and fierce looks exaggerated by their full performance makeup can be intimidating. These women exude femininity through their pores. They radiate with confidence and empowerment. You see it in their poses, hear it in their chants, and feel it through their movements. To say I was nervous walking in, is putting it mildly.
I'd like to be able to say that wariness fades as soon as the workout starts but for those of us who didn't inherit precise hand-eye coordination, it doesn't fade quite as quickly. See, if these vixens form an army, then consider Janet Jones their Sergeant Major of self-confidence. And it was her leading us in this battle towards self-empowerment. So, I couldn't help but to explode in laughter as I caught glimpses of myself in the mirror trying to emulate moves I've seen in music videos but had never attempted before.
Slowly though, and I emphasize slowly, I started to feel comfortable in my own skin. I felt I had been given permission to be myself as I tried to keep up with the struts and strides of this pretty impressive group of women. As Janet called out self-love affirmations and we all chanted along, I could almost feel the change in my energy and confidence. By the end, we were chanting and dancing in unison, even the uncoordinated girls like me. The idea is simple: to get sweaty, gritty, and ugly together.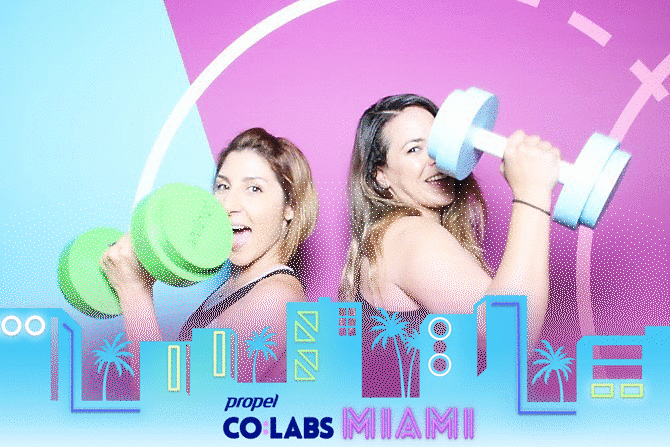 #LetsGetUgly with Blogger Mei from Blame it On Mei